YWAM Events
Outreaches, Courses, Internships, and More.
Sponsored by YWAM Chile and the UofN Student Centre
Featured Event: Chile for Christ!
Chile for Christ! is. begins with a Christ in the Spheres Conference followed by multiple outreaches.
Dates: July 15 to Aug 15, 2022.
Register your outreach team or your personal interest to participate now!
The vision of Chile for Christ is to convene a Christ in the Spheres conference and dozens of outreaches and internships working with churches and organizations ministering and proclaiming Christ in Santiago, Chile and five surrounding cities.
Just as Esther was challenged in the governmental sphere as queen in a foreign nation, we are called to challenge students to recognize God has placed them in their sphere "for such a time as this" (Esther 4:14). 
"Christ in the Spheres" Conference - July 15 to 18, 2022
Program: 
International keynote speakers
Extended worship
Sphere group studies with scripture engagement and current news releases

 

Multiple Outreach Teams & Internships

Serving in Spheres of Society, such as

the arts,
education,
government,
health care,
sports, and
more…

Serving Passion Focus Projects, such as

human trafficking
ending bible poverty
church planting, and
more…

Debriefing: Aug. 17 & 18, 2022

 

Commissioning participants to their calling.
Live streaming of conference
Translation will be available
Ricardo Rodriguez, YWAM Chile's National Leader, is encouraging Chilean YWAM leaders to send their staff and teams to the conference and to be involved as hosts and coordinators for outreach teams and interns.
What will be the outcome?
Proclaim Christ in Chile!
Bible distribution on university campuses and in the various communities in five cities.

 

Affirm leaders and vision of Christian professional associations.

 

Commission young adults as witnesses for Christ in spheres.
Declare sphere commitment statements.
What is the Mission of the Student Centre?
The Student Mobilization Centre (SMC) equips university students and recent graduates as life-long witnesses for Jesus Christ in their sphere of society.
Our SMC team has been convening on Zoom throughout the Covid season to pray and to ask God for His instructions for us to multiply university ministries around the world. In May this year, we prayed everyday for a different campus and posted those times on our Youtube channel. In August, our Santiago team led us to pray everyday for universities and they posted them on all our social channels in English, Spanish, and Portuguese. And in September, every YWAM ministry in the world prayed for universities and students, which helped lay the foundation of this major project.
The Chile for Christ team
Our "Chile for Christ" planning team, including SMC staff from Argentina, Brazil, Chile, Colombia, Ecuador, Germany, USA, and Venezuela have been meeting regularly over the past several months. John Hwang, SMC International Director and John Henry, International Committee/Converge Director, have appointed the Conference Director, Myriam (Naya) Parra, our YWAM university ministries leader in Santiago. We appointed the Co-Director, Maria-Isabel, our director in Guayaquil, Ecuador. And our Communications Director is Davi de Souza in Brasilia, Brazil. Juan Carlos Gama, SMC Bogota, Colombia, is serving as the University Bible Distribution Coordinator. Several other SMC staff members are already committed to coordinating outreaches and internships, and lead Sphere Group studies during the conference.
Financial and Prayer Support
Please pray about helping with immediate seed funding for the team to get started with travels to the five cities, print conference materials, and T-shirts for the staff team. Go to the Give link to designate your gift to the Student Centre fund today. Thank you!
School of University Ministries & Missions
This is this Centre's 12-week University of the Nations leadership development course designed to equip YWAM university student ministry staff. The course emphasizes the impact of mobilization of students toward their life work and calling. Participants gain understanding and practical knowledge of university student ministries as a mission strategy in a variety of contexts and cultures. We are currently breaking the course up into several online and hybrid learning modules. Watch for announcements!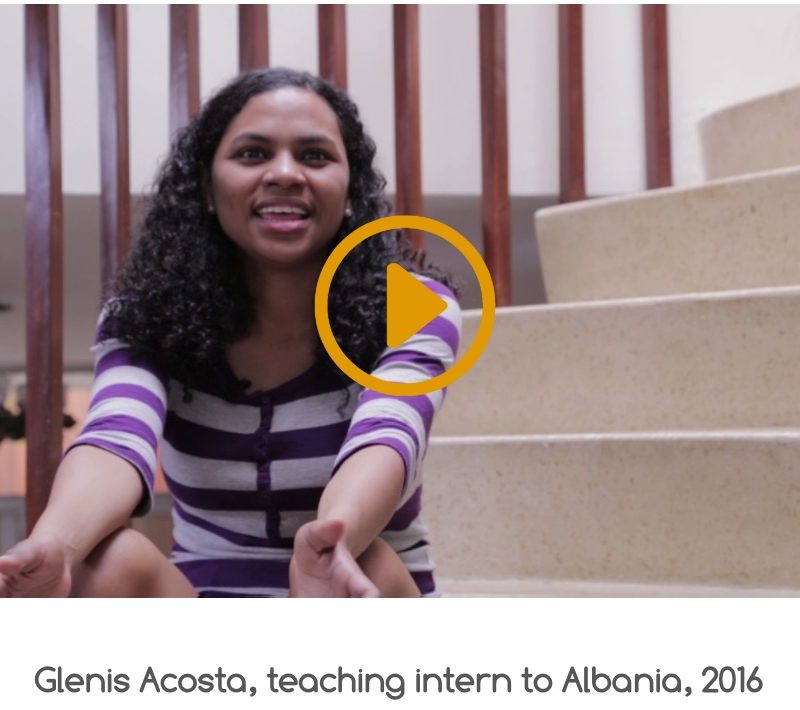 Converge Course
The Converge program is designed to prepare participants to lead as Christ's witnesses in various spheres of society by completing a personalized missions project.
Mentorship Course
This course is not yet ready. When you take this course, you will receive tools and a biblical framework for mentorships. We are developing this mini-course especially to equip those who coach and advocate for students and young professionals preparing for a missional internship.
Internship Coordinator Certification
This certification course will help you lead outreaches, and particularly internships, through the Converge program and with Standards of Excellence (soe.org) and Standards of Good Practice (forumea.org).
Creative Worship
This course will give you tools to help you to connect with God through the Arts. These tools may be used in small groups, in large events, or individually by helping you make space to be creative in worship. We are created by a creative Creator, so let's praise him in creative ways, by singing, songwriting, drawing, dancing, and more. We are all so uniquely made, we all have different gifts that God wants us to use. – This course is still in development by YWAM Staff, Amy Bischof.
Young Tentmakers
Young Tentmakers will learn decision-making according to biblical principles of hearing God's voice to help local and international ministries. Teens and Mentors will work together to raise funds through creatively selling donated items. 100% of all funds will go to assist local and international missions, including up to 50% for the Young Tentmaker's fees to participate on a first-time missions experience.